Home
› Charitable Purposes: The Basics
Charitable Purposes: The Basics
Understanding Charitable Purpose and Activities
The Treasurer of a charitable organization should have a basic understanding of how a charity operates under Canadian law. The Income Tax Act (the Act) provides for the registration of organizations that are charities but does not define what is charitable. The Canada Revenue Agency (CRA) determines whether or not an organization qualifies as a charity at law by applying the common law: that is, court decisions.
To be charitable at common law, an organization must have exclusively charitable purposes and carry on exclusively charitable activities that further these purposes.
Purposes and objects are used interchangeably. Both refer to the way that an organization describes and identifies the reason(s) for which it was created i.e., what it intends to achieve.
A charity's objects are set out in its governing document.
Activities are the organization's programs - or how it will accomplish its purposes.
When selecting a purpose or purposes, an organization must keep in mind these important factors:
Only purposes that fall within four specific headings or categories are charitable at common law. These categories are:

The relief of poverty
The advancement of education
The advancement of religion
Other purposes beneficial to the community as a whole in a way which the law regards as charitable. The latter category identifies an additional group of particular purposes that have been held by the courts to be charitable at law.
Go here for more detail and examples of 'model' objects if you are registering a charity or revising the objects or purpose of your charity.
An organization must meet a public benefit test.

An organization must show that its purposes and activities provide a tangible benefit to the public as a whole or a significant section of it. An organization that wishes to limit its beneficiaries unreasonably or offer a private advantage may not qualify for registration under the Act.
Purposes, or objects, must meet guidelines of precison and exclusivity.

It is important for organizations to choose their purposes carefully and provide accurate and detailed descriptions of all the activities they will conduct to further each purpose chosen.

Note: Intentionally making a false statement when applying for registration as a charity may result in the subsequent revocation of charitable status.
Go here for details on how to meet these guidelines when writing the objects or purposes of your charity.
Other Considerations
Drafting the objects is only one part of creating the governing document for a charity. Careful consideration should also be given to drafting other parts of the governing document, such as power clauses, and to the requirements of all applicable federal and provincial legislation. In addition to the requirements under the Income Tax Act of Canada, there may be other applicable federal and provincial legislation that you should consider.
This and the related pages are available for download here.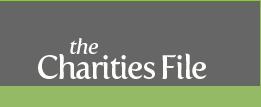 About Charities in Canada